We recognise that the people who work for us are our greatest asset, and when they feel supported and happy in work, this positivity reaches those very people we are here for – patients and residents. We are committed to creating a more diverse and inclusive organisation and ensuring that we fully harness all our staff's talents.
One of the ways we wish to support this is to develop specific staff networks that contribute to addressing and solving problems for all under-represented and disadvantaged groups and individuals within our organisation.
Our NCL Staff Networks are:
The purpose of these networks is to provide a supportive environment for staff to discuss common issues and concerns, raise awareness, and contribute to the organisation's strategic decisions.
The networks act in an advisory role to the NCL ICB Executive Management Team via the NCL ICB Diversity and Inclusion Steering Group. They are supported by the Equality and Diversity Team.
NCL Diversity and Inclusion Book and Film Club
The NCL Diversity and Inclusion Book & Film Club has been meeting on a monthly basis since December 2020. A book and film are discussed each month and the facilitator then shares a summary of what was discussed. Updated Diversity and Inclusion Book & Film Club Recommended List (November 2021)
Pan London Virtual Library Launch
The Pan London Virtual Library Launch took place on Thursday 21 July 2022 and showcased the NCL Diversity and Inclusion Book, Film and Music Club, and provided a live demonstration of the virtual library, which all NHS staff have access to, using OpenAthens and Kortext as the platform.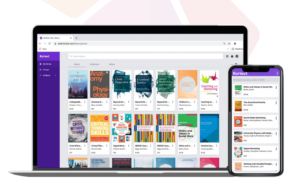 The Diversity Book flyer contains details about the titles and how to access these e-books via OpenAthens and Kortext.
Please note: If the e-book links do not work or you encounter any problems get in touch with Caroline and Magda at ncl.lib@nhs.net – they're there to help!
NCL Diversity and Inclusion Book & Film Club dates 2022/2023
11.30am – 12.30pm:
Friday 28 October 2022
Friday 25 November 2022
Friday 16 December 2022
Friday 27 January 2023
Friday 24 February 2023
Friday 24 March 2023
Summaries from previous book and film club meetings:
Useful resource:
A growing collection of Kortext eBooks covering a range of subject areas, including diversity and inclusion, is available to NCL CCG staff via an NHS OpenAthens account.
Please contact Angela O'Shea, NCL BAME Vice-Chair, if you would like to join the NCL Diversity and Inclusion Book & Film Club. Contact details: aoshea@nhs.net